Beştepe College was founded in the 2015-2016 Academic Year. Our school has educational operations at its two sites, namely Kindergarten, Primary and Secondary on Çayyolu Campus and High School (with Boarding High School option) on İncek Campus. Beştepe College welcomes children starting at the age of 3. Below is the duration of education for each division. Education periods: Kindergarten 3 years, Primary School 4 years, Secondary 4 years, High School 5 years.
Beştepe College has a dual degree program. Along with Turkish national curriculum, authorized by the Ministry of National Education, Beştepe College also runs Primary, Secondary, IGCSE and A Level Programs accredited by Cambridge Assessment International Education in the UK.
A Level Diploma Program is equivalent to a high school diploma. It is regarded is one of the most significant certifications and is seen as one of the most exceptional diploma programs that is accepted by leading universities such as Oxford, Cambridge, LSE, Stanford, Yale, MIT, Harvard. High school graduates in the UK complete their university admissions using their A Level diplomas.
Students in kindergarten has a bilingual education, both academic and everyday skills, together with their Turkish classroom teacher and their native instructors. Our students begin taking Mathematics, Science and Global Perspectives lessons in English when they get to primary division. In high school, the level of English is at native-like degree to complete A Level program with success.
Beştepe College has crucial partnerships in the UK having an official representative in London. Located in the UK, The Stay Academy, our partner institution, offers Beştepe College students education in London during summer and winter breaks. Beştepe College is also accredited by The Duke of Edinburgh's International Award Program offering major certified social development programs for its students.
With its College Board accreditation, Beştepe College serves as an international Scholastic Aptitude Test (SAT) center. We are one of the few SAT exam centers in Turkey. Our students take advantage of SAT in terms of their future college plans. They can take SAT exams in their own school, which is a great chance to be admitted by universities in the USA and Europe. Private candidates who would like to take SAT exam need to visit College Board website and complete their registrations.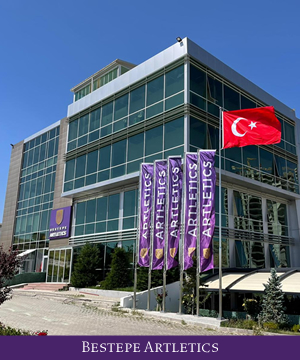 Beştepe College is an authorised centre of London College of Music (LCM). LCM provides students with internationally recognized certificate and diplomas in music, art, and performance arts. LCM certificates are accepted as a crucial supporting documentation in the admission process of many schools and universities around the world. Students, who are taking LCM examinations, have great advantage in university admission and for further job opportunities.
Beştepe College introduces art and sports programs to support students in social development and gaining real-life experience. Beştepe College, as being a pioneer in education with its international accreditations, has introduced an exceptional project bringing sports, arts, and health together on a single campus. Beştepe Artletics aims at equipping children and teenagers with genuine experience.
With the mission of being "An unchanging reference of a changing world" our school puts emphasis on the 21st century skills of our students. Thus, our school has educational practices focusing on creative and critical thinking, collaboration, problem solving, independent learning, digital citizenship, and communication skills. As an example, Beştepe College students are required to write monthly blog entries under the supervision of their mentor teachers. Using "Problem-based Learning Method" Beştepe College aims at developing the collaboration and problem-solving skills of the students.
Beştepe College students reach an advanced level of English skills when they get to grade 10 through which they can continue their everyday and academic life in any country around the world. Our high school MUN (Model United Nations) Club, BESTMUN, has organized international MUN events and conferences in English via modelling UN operations regarding global concerns. One of our BESTMUN delegates, Özgür Renas Şahin, received honourable mention among 1800 delegates in the MUN event of Yale University.
With our MAKERS curriculum, Beştepe College introduces students with the high standards of technological devices. Our students are equipped with entrepreneurship talents through coding, robotic and design skills.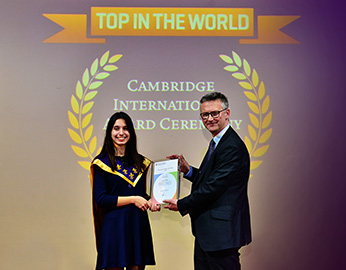 We have covered our hallways with the photos and biographies of scientists who have received the Nobel Prize. We also reserved one of the walls for the Bestepe student who would win the Nobel Prize. We, as the faculty and students, target at winning the Nobel Prize that is the symbol of the universal achievement; and we are a hundred percent sure to achieve this. Along with many other international and national achievements, one of our students, Işın Beyza Demir, achieved "Top in the World" award in first language examinations in Cambridge Assessment international Education IGCSE in 2018, which proved that we are on the right track for achieving our goals.
Besides international achievements such as "Top in the World" award in IGCSE, six A* letter grades in all subjects taken in IGCSE, and three A* in all A Level subjects, Beştepe College students have also shown significant success in national university exam among more than two million candidates such as ranking first 19th, 21st, 49th and 140th and ranking 2nd in nation-wide high school entrance examinations.
Beştepe College is one of the schools that has been attracting students who would like to continue their education in Ankara. Students, who would like to join Beştepe College, need to take the equivalency degree obtained from the Ministry of National Education. Upon receiving this document, students are placed in the relevant grade level or division.
While equivalency documents are obtained from directorate of national education in Turkey, students are given equivalency documents in the attaché offices of consulates outside Turkey. Candidates who are holding other country passports need to take residence permit or student visa. Following official procedures, candidates are given entrance exam and interview that are prepared by Beştepe College.
Candidates and their parents are briefed in a detailed way before admission process as part of admission policy of our school. While our counsellors evaluate the development of candidates, parents are guided to become a team member of our family.
Please click on the link below and fill in the relevant form to get further details on our school.
https://www.bestepekoleji.com/en-form/
Beştepe College has a governing board. Beştepe College, under the leadership of Gökhan Ünlüer, was founded with the educational expertise and knowledge of five educators. Our school logo embodies our foundation story. The five competent founders of our school are represented with the flower. These flowers compose the hill figure together. The foundation story and our global perspective are represented in this way.
Please visit info@bestepekoleji.com to get in touch with us for detailed information and any feedback.